Welcome to Julia T. Betts Solicitors Nottingham...
A friendly, dedicated, professional and family focused practice - this is how our clients would describe the people at Julia T. Betts Solicitors based in Ravenshead, Nottingham.
We offer a broad range of legal and elderly client services across Nottingham, Mansfield, Derby, Leicester, Lincoln and Newark including:
Wills and will writing services
Making lasting powers of attorney
Helping with court of protection and/or deputyship matters
Dealing with a deceased person's assets (probate)
Help resolving disagreements about a deceased person's estate
Matters relating to Spanish property, including wills
Moving house
Tenancy agreements and leases
Resolving general disputes
Equine law
Manorial rights
» Read more about our legal services, click here...
We treat each individual matter with the utmost care and attention adding that much needed personal touch that every single one of our clients deserves and requires. Whether you're based in Nottingham, Mansfield, Derby, Leicester, Lincoln or Newark, we can help.
The main services that we offer are wills and will writing, dealing with someone's estate when they die (probate), powers of attorney and resolving disputes when somebody dies.
Coronavirus Office routine update
As the effects of COVID-19 continue to evolve, our top priority is keeping our staff and clients, together with the wider community, safe.  With this in mind, we have made the decision to re-open the office for appointments only with limited staff members in the office.
Should you require an appointment, we would ask that you make contact with us via telephone or e-mail.
Whilst we aim to minimise any delays or difficulties during the current situation, we do ask for your cooperation and understanding during these difficult times.
Due to the limited staff members in the office, our telephones may be functioning in a limited capacity and we will, more often that not, opt to call you back as quickly as possible to provide a robust a service as possible.
If you wish to leave an answerphone message then this is also available, alternatively, you may email us via our "Contact Us" page with your query.
Again, we apologise for any inconvenience this may cause and appreciate your patience.
Best regards,
All at Julia T Betts
Julia T Betts Solicitors gives an efficient friendly service with the minimum of fuss at reasonable cost, read more...
Contact us:
Telephone:
01623 499 080
Email:
reception@ravensheadlaw.com
Address:
5 Milton Court, Ravenshead, Nottingham, NG15 9BD
SRA Number:
Authorised and regulated by the Solicitors Regulation Authority - 47071 (www.sra.org.uk)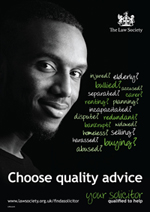 This website does not allow cookies of any sort. By clicking this 'badge', or any links contained on this website, you accept that your anonomysed IP address and frequency of using this badge may be used by the Solicitors Regulation Authority and their appropriate third parties. We accept no responsibility for any informaton stored or retained by either party.