About Julia T. Betts Solicitors...
The Practice was started in 1985 by Julia Betts and has grown by reputation over the years moving offices twice during this time to accommodate growing needs. We have clients in the locality of the Practice, further afield in the UK and abroad.
Here we have listed the benefits to you of using our services:
Traditional values of putting the client first
Treating each client as an individual
Tailoring each client's needs
Going the extra step for the client
Independence
Thoroughness
Attention to detail
Support in times of need
We are able to react dynamically to clients' requirements to provide the best possible service and a practical, cost effective, common sense, and proactive solution to all your legal problems.
Whatever your legal requirements you should contact us first and share your worries and concerns with us.
Having dealt with Julia T Betts Solicitors on the selling/purchasing of my property, I found their service to be extremely efficient, courteous, approachable and professional, read more...
Contact us:
Telephone:
01623 499 080
Email:
reception@ravensheadlaw.com
Address:
5 Milton Court, Ravenshead, Nottingham, NG15 9BD
SRA Number:
Authorised and regulated by the Solicitors Regulation Authority - 47071 (www.sra.org.uk)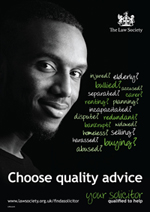 This website does not allow cookies of any sort. By clicking this 'badge', or any links contained on this website, you accept that your anonomysed IP address and frequency of using this badge may be used by the Solicitors Regulation Authority and their appropriate third parties. We accept no responsibility for any informaton stored or retained by either party.