Client testimonials...
Here is a small selection of testimonials we have received from our local and national based clients:
"Going the extra mile when we were in 'lockdown' due to Corona 19 virus 2020. Thank you"
Mr and Mrs W – Ravenshead
 "A big thank you for all your hard work, professionalism and kindness throughout the selling and purchasing of our property. You, without doubt, made the whole experience more bearable."
Miss H - Suffolk
"Julia Betts has acted for us in the matter of wills, elder care, enduring power of attorney and house sales. She offers a reassuring blend of traditional professional competence in an approachable modern setting. Clients are afforded the personal touch at all times and enthusiastic well briefed support staff are available to assist when necessary. My wife and I greatly valued Julia's sound advice and support during the sale of my mother's property and we shall not hesitate to use her services again if required."
Mr & Mrs M - Burton Joyce
"Delighted to do business with Julia Betts. Efficient but always with the personal touch which smoothed over some tense times with the other side. Unfailingly courteous and always available. A really friendly service."
Mr & Mrs C - Lancashire
"You made the whole process of selling and buying quite stress free."
Mr & Mrs F - Dorset
"We have been impressed with the professional and efficient manner in which the work we have commissioned has been carried out. The expertise shown and the care and care and compassion shown to us personally, has given us the trust needed when placing important matters into someone else's hands. Julia has always worked tirelessly and ceaselessly on our behalf."
Mr & Mrs H – Ollerton
"All needs were met, greeted on time and very friendly! Client for life!"
Miss T – Heanor
 "Always a friendly and personal service from Julia and the team during a particularly harrowing time. I would be happy to commend the services available in the future."
SG – Blidworth
Contact us:
Telephone:
01623 499 080
Email:
reception@ravensheadlaw.com
Address:
5 Milton Court, Ravenshead, Nottingham, NG15 9BD
SRA Number:
Authorised and regulated by the Solicitors Regulation Authority - 47071 (www.sra.org.uk)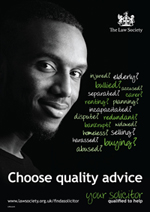 This website does not allow cookies of any sort. By clicking this 'badge', or any links contained on this website, you accept that your anonomysed IP address and frequency of using this badge may be used by the Solicitors Regulation Authority and their appropriate third parties. We accept no responsibility for any informaton stored or retained by either party.