What do we do in your matter?
SALE KEY STAGES
Initial Instructions and Property Information Forms are completed
Submit Draft Contract Documentation upon receipt of Property Information Forms completed by you
Enquiries raised by the buyer's solicitor; we may require your assistance in answering these
Responses to enquiries sent to the buyer's solicitor
Buyer's solicitor confirms paperwork is in order and we obtain your signature to the contract
Completion date and deposit confirmed
Exchange of contracts: you are legally bound to complete the sale
Completion: you are no longer the legal owner
We will account to you 3 working days after completion
PURCHASE KEY STAGE
Initial Instructions
Investigation of title

Title documents and contract
Search results
Paperwork completed by the seller
Mortgage instructions

Enquiries raised and replies reviewed
Property Report produced and sent to you
Property Report Meeting, where we summarise our investigation of the title
Post Property Report Meeting

Check all documents are in order
Agree a completion date with all parties in the chain
Deposit funds with us

Exchange contracts: you are now legally bound to complete the purchase
Balance of funds requested (unless completion and exchange take place on the same day)
Completion: you are now the legal owner
Stamp Duty Land Tax Return Completed and Stamp Duty Land Tax Paid no later than 14 days after completion
Land Registry Application to register you as the new owner completed and title documents sent to you
We have produced our "Key Stage Charts", which give a brief overview of the conveyancing process.  Our "Essential Information" document will provide more detail if you choose to instruct us on your matter.
At the conclusion of any matter, we generally send out a questionnaire asking for feedback on every aspect of the work we have carried out.  Having happy and contented clients and achieving the outcome they require is fundamental to this practice, which has been built up from inception over a period of some 30 years.
Taking into account the responses we have received to our questionnaires, we are confident that you can entrust what is probably the most important transaction you will ever carry out in your life, to us.
Contact us:
Telephone:
01623 499 080
Email:
reception@ravensheadlaw.com
Address:
5 Milton Court, Ravenshead, Nottingham, NG15 9BD
SRA Number:
Authorised and regulated by the Solicitors Regulation Authority - 47071 (www.sra.org.uk)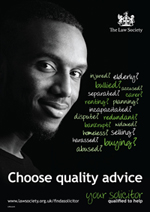 This website does not allow cookies of any sort. By clicking this 'badge', or any links contained on this website, you accept that your anonomysed IP address and frequency of using this badge may be used by the Solicitors Regulation Authority and their appropriate third parties. We accept no responsibility for any informaton stored or retained by either party.