Court of Protection...
It is often thought that incapacity (either mental or physical) affects only elderly people. This is of course not true.
Whatever your concerns regarding old age; whether for yourself or others, you need someone to turn to for advice.
If you find yourself in a position where you need to look after someone else's affairs and there is no power of attorney, you can rely on us to guide you through the court process to obtain a Deputyship Order.
We are committed to trying to ensure that all our clients have in place documents that will ease their nearest and dearest and loved ones through the pain of a relative becoming incapacitated for whatever reason.
Julia T. Betts Solicitors can provide a solution to your problem. If you would like to discuss your requirements in person or over the telephone why not contact us.
Contact us:
Telephone:
01623 499 080
Email:
reception@ravensheadlaw.com
Address:
5 Milton Court, Ravenshead, Nottingham, NG15 9BD
SRA Number:
Authorised and regulated by the Solicitors Regulation Authority - 47071 (www.sra.org.uk)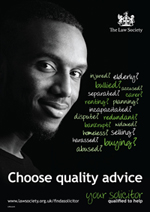 This website does not allow cookies of any sort. By clicking this 'badge', or any links contained on this website, you accept that your anonomysed IP address and frequency of using this badge may be used by the Solicitors Regulation Authority and their appropriate third parties. We accept no responsibility for any informaton stored or retained by either party.