Issues Involving the Elderly...
Very often people are concerned either for themselves or for relatives about the cost of:
paying for residential and or nursing home fees
inheritance tax
It is a fact that the burden of home fees can often exhaust what people perceive to be inheritance money for relatives. There are various steps that can be taken to try and protect family wealth from such burdens, usually by creating some sort of trust.
We can help you:
To decide whether you wish to take advantage of any of the options
By discussing with you the advantages and disadvantages of any particular course of action
Which, if any of the many different types of trust and schemes could be of benefit to you and or your family
Julia T. Betts Solicitors can provide a solution to your problem. If you would like to discuss your requirements in person or over the telephone why not contact us.
Contact us:
Telephone:
01623 499 080
Email:
reception@ravensheadlaw.com
Address:
5 Milton Court, Ravenshead, Nottingham, NG15 9BD
SRA Number:
Authorised and regulated by the Solicitors Regulation Authority - 47071 (www.sra.org.uk)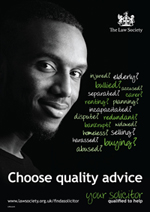 This website does not allow cookies of any sort. By clicking this 'badge', or any links contained on this website, you accept that your anonomysed IP address and frequency of using this badge may be used by the Solicitors Regulation Authority and their appropriate third parties. We accept no responsibility for any informaton stored or retained by either party.