Probate...
When someone has died and in some cases even before, relatives and friends question as to whether or not there is a will. Very often the will is a marker, something tangible, a point of beginning in the long healing process of living without a loved member of the family or a valued friend.
If you have made a will, it is very important to let family and/or close friends know where the original will is lodged. Very often, the will contains details and information about the deceased's preferred funeral arrangements.
Probate is a court process. Often people do not realise that the process of obtaining a grant of probate is dealt with by the court or judicial system in England and Wales. Very rarely however do the executors actually "attend court" in the layperson's accepted meaning of that phrase.
A grant of probate is a document of title that enables the executors to collect in the assets of the deceased person.  Once the assets are collected in and all taxes paid, the executors can then begin the process of distributing the assets among those entitled.
Should there be disputes when someone dies you can rely on us to guide you through the steps necessary to achieve a resolution.
Probate Forms...
You may need to complete probate forms to enable you to obtain payment of monies from an account of a deceased loved one.
It is possible to obtain and complete these forms without the assistance of a Solicitor, but let us take the stress out of the process of this for you.
Please click here to find out about:
what services we can offer you
any potential disbursements; and
our approximate fees.
Contact us today about your probate matters...
Julia T. Betts Solicitors can provide a solution to your problem. If you would like to discuss your requirements in person or over the telephone why not contact us.
Contact us:
Telephone:
01623 499 080
Email:
reception@ravensheadlaw.com
Address:
5 Milton Court, Ravenshead, Nottingham, NG15 9BD
SRA Number:
Authorised and regulated by the Solicitors Regulation Authority - 47071 (www.sra.org.uk)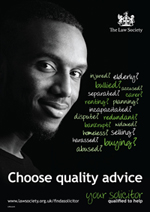 This website does not allow cookies of any sort. By clicking this 'badge' you accept that your anonomysed IP address and frequency of using this badge may be used by the Solicitors Regulation Authority and their appropriate third parties. We accept no responsibility for any informaton stored or retained by either party.